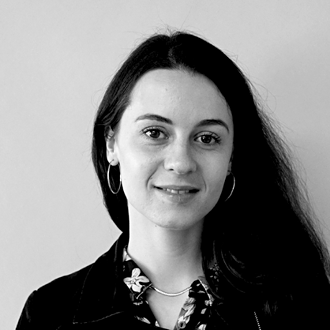 Juliette Le Guennec
People Ops France – PeopleOps
My Journey to Launchmetrics 🛣
I graduated from a Business School in Law and Management. After 2 internships in HR development and recruitment in the LVMH group, I joined an IT consulting company as an HR manager. I worked with software engineers, data specialists and project managers in market finance. 
When I heard about Launchmetrics, I was so excited about working in an international and multicultural company and I was convinced that it would be an amazing journey! Not disappointed at all... 😊
Why I love working at Launchmetrics ❤️
I am truly grateful to work in such an inspiring company! I really like the diversity of projects and topics we are dealing with every day. I love working to empower our people and help the whole organization be successful.
Things that make me happy 😀
I am crazy about Italian food 🍝, dogs (and dogs Instagram accounts) 🐶, drinking wine on a Parisian terrace 🍷 and DIY projects (new knitting, sewing, drawing, scrapbooking projects every month… that I rarely finish).