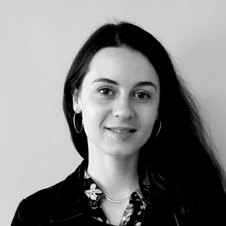 Juliette Le Guennec
People Ops Tech, Data & Product – PeopleOps
My Journey to Launchmetrics 🛣
I graduated from a Business School in Law and Management. After a few HR roles at the LVMH group, I started my career in the Tech world by joining an IT consulting company and have been learning and discovering the Tech field ever since.
I work now at Launchmetrics as People Operations Manager for Tech, Product and Data Science departments. I am working towards creating the best employee experience possible for all our engineers worldwide. 
Why I love working at Launchmetrics ❤️
I am truly grateful to work in such an inspiring company! The company story and our culture are really fascinating and I love seeing this culture shared and lived by our People all around the world. 
I love working to empower our people and help the whole organization to be successful.
Things that make me happy 😀
I am crazy about Italian food 🍝, dogs 🐶, wine 🍷 (I know, such a French cliché...) I am also passionate about DIY projects: new knitting, sewing, drawing, painting projects every month.