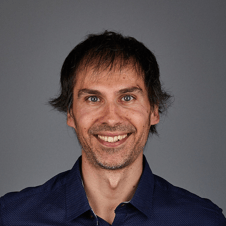 Albert Vila
VP Software Development – Tech & Engineering
My Journey to Launchmetrics 🛣
My history with the company goes back to September 2003, a long time ago :). I joined the company as a Software Developer, where my first task was to build a search engine for 100 million documents (today we have more than 2 billion per year though). After this I was managing a Tech team, a role that I kept for most of the years, I grew up professionally until I became a VP of Software Development, the role I have today.
Why I love working at Launchmetrics ❤️
I love technology and challenges, and here I'm able to fulfill both of them, because we are working with state of the art technologies dealing with tremendous amounts of data. Being able to optimize anything at the highest level is also something I find rewarding, at professional and personal level. I also enjoy mentoring other people, coaching them and seeing them grow. 
We are constantly innovating, so there are still lots of things to learn, to improve, and to grow, and I'm glad to be part of this amazing team and helping drive some of those challenges to reality.
Things that make me happy 😀
In my free time I like all outdoor activities, but mainly hiking and mountaineering, traveling, reading, being with my family and seeing the kids grow.