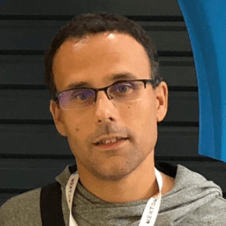 Oriol Moya
VP SRE and Security – Tech & Engineering
My Journey to Launchmetrics 🛣
I started my career as a System Administrator in 2003. I've been working with the public cloud since 2016, allowing me to join Launchmetrics in 2019 as an SRE Team manager. The following year I was promoted to SRE Director, allowing me to improve our infrastructure and share my experience with all the squads. 
In January 2023, I started a new role as VP of SRE and Security with the mission not only to improve our infra also our security.
Why I love working at Launchmetrics ❤️
Being passionate about the public cloud, at Launchmetrics, I have the chance to use the new technologies and services the cloud offers. Also, Launhmetric's cross-team collaboration allows me to learn more about the latest technologies as well as provides me with the possibility to face new exciting challenges
Things that make me happy 😀
In my free time, I like to play games and chess and also watch series, especially science fiction.