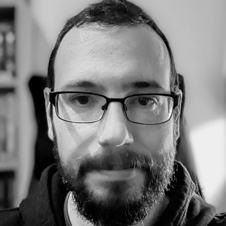 Joan Albert Fontàs Guillamet
Data Operations Director, Coverage Product Manager – Data
My Journey to Launchmetrics 🛣

I started working in Launchmetrics back in May 2007, so it's been a long journey :)
I started helping build the online media database for our online monitoring services. We expanded to work also on blogs and eventually social networks, and I moved to manage the entire team working on maintaining our coverage. In 2017 I also starting working with our print coverage, leading the teams as Director or Operations. This brings me to today, where I work with different teams working on coverage as Director of Data Operations.

Why I love working at Launchmetrics ❤️
Launchmetrics is a dynamic and young company and there's always something happening. I enjoy working with a lot of talented people, in an environment that changes and evolves, merging tech with the fashion and luxury industry.

There is always a challenge to tackle and it's nice to be able to do so with a very talented team, being always at the leading edge.
Things that make me happy  😀
I enjoy reading, video games, gastronomy (Girona is a great place for this!) and long hikes in the countryside and, when the weather allows, I also love to explore the coast on a kayak.
Also, spending quality time with friends and getting to see the latest rock band in town are a great way to spend the time.